The FIFA World Cup, which is held every four years for the crowning of the football kings of the globe, is just a few days away from the kickoff. The opening match of the 2022 FIFA World Cup is between the hosts Qatar and Ecuador on November 20. The World Cup football kickoff is at 9.30 pm Indian time.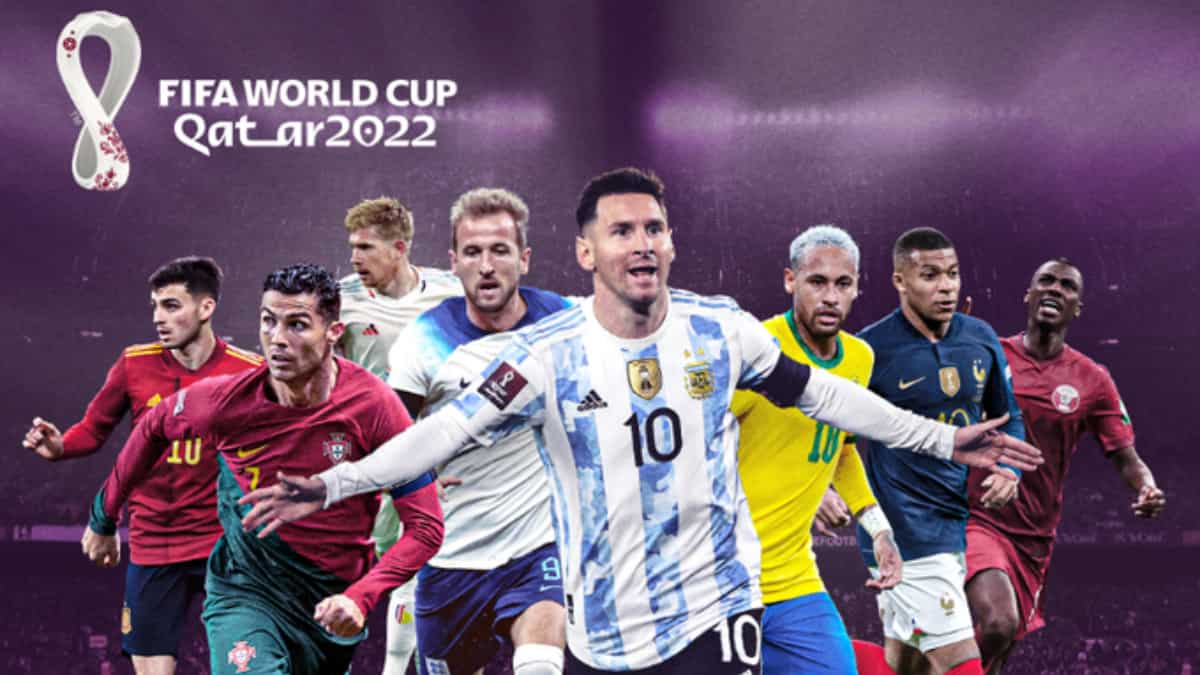 2022 Qatar World Cup India has live streaming and live telecast. Those who watch World Cup football on television can watch live matches in Qatar through Sports 18 and Sports 18 HD channels. If you want to watch the World Cup through live streaming, there is Jio Cinema app. Live streaming in India is done by Jio Cinema. Those who have JIO, VI, Airtel and BSNL SIM cards can download JIO Cinema app for free. There is also live streaming commentary in English, Hindi, Tamil, Malayalam and Bengali languages.
The World Cup in Qatar will be held for the first time in the Arab country, the second World Cup in Asia, the first World Cup in the Gulf, the last World Cup in which 32 countries will compete, and the first World Cup in the months of November-December. Thousands of people from Kerala are participating in the World Cup in Qatar, which has a majority of Malayalees. Qatar 2022 is also the world cup where Malayali participation is at the forefront. The World Cup final is on December 18.
(ads1)
Do you need a Jio SIM to watch FIFA World Cup 2022 live streaming?
No, you will not need a Jio SIM to watch the FIFA World Cup 2022 live streaming in India. Jio has made the video streaming platform free for all, allowing users from other Indian telecom providers like Airtel, Vodafone and BSNL to download the Jio Cinema app on their devices and watch the FIFA World Cup 2022 Qatar for free.
Users, however, will need to sign in to the JioCinema platform, both on app and website, by using their mobile number. To sign in, users need to click on the Sign In menu, following which they will be directed to enter their mobile number. Once entered, an OTP will be sent on the provided mobile number, which can be used to sign in to the Jio Cinema app.
ABOUT APP
JioCinema is your favorite video streaming app to watch live streaming sports, entertainment, TV shows, movies, original web shows, LIVE cricket, match highlights for free.
With a fresh look, fantastic TV shows, and wonderful experiences, this on-demand video streaming platform brings to over 1 lakh+ hours of exciting Movies, Originals & Videos. Along with this you can also enjoy watching LIVE sports, match highlights & interviews of your favorite players. You can browse through Hindi, English, Tamil, Kannada, Marathi, Telugu, Bengali, Gujarati, Bhojpuri, Malayalam, Punjabi & dubbed contenones.
(ads2)
For the Love of Sports Live Streaming -
We have an all-new tab for your favorite sports where you can live stream top sports content for free. Be it Messi, Neymar, Mbappe & Ronaldo's goals or Stephen Curry's long hoops, Rohit Sharma's huge sixes or slams form Nadal, you can live stream for free Live stream the best and biggest of events for free, be it FIFA world cup 2022, FIFA U-17 Women World cup, UEFA Champions / Europa / Youth / Conference League 2022/23, championship league, premiere league, Liga Serie A, soccer events, Indian Premier League (IPL) & many more action events across globe at 4k Ultra high quality for free.
User can also watch highlights of Football, Basketball, Cricket, Tennis and much more. The watch-party feature available for both Jio & non-Jio users can allow the user to enjoy the matches together with their friends, family & loved ones.